At a time when Canada is celebrating its one hundred and fiftieth birthday, it is important to remember that, despite its historical roots in Europe, Canada is in fact a child of the New World - that it is an American country.
With its neighbours throughout the Americas, Canada has shared many concerns, among them the daunting task of coming to terms with the new American space, both physically and symbolically; the negotiation of its relationship to the Old World and the "Mother Country"; the need to invent its own historical narrative; the development of a new society and new social relations; the creation of a distinctive culture; the necessity of coming to terms with aboriginal peoples. At the same time, dealing with these and other similar challenges has been complicated by many factors that, in the American context, are perhaps unique to Canada - the sheer size and emptiness of the Canadian space; the lack of a revolutionary tradition; the extremity of the climate; the fundamental diversity of the country and the need to create unity while maintaining difference; the relationship to the dominant culture of the New World, that of the United States; the legal status of the aboriginal peoples as "allies of the Crown". These and other influences have all contributed to making Canada a unique American country.
The conference aims to treat Canada's "Americanness" from as broad a perspective as possible, welcoming contributions from scholars in the fields of literary and cultural studies, historians, political scientists, geographers, sociologists, anthropologists and those in other relevant disciplines.
What does "America" mean for Canada? What is its vision of "America"? What in it is distinct, what divergent from practice elsewhere in the Americas? What forms does the "Canadian Dream" take?
Keynote speakers:
Richard Nimijean, Carleton University, Ottawa - "Reframing Canadian 'Americanness' and Cross-Border Relations in the Age of Trump"
Peter Klaus, Freie Universität, Berlin - «Canadianité, Américanité, Québécité : quel destin pour la littérature québécoise?»
Conference programme: click here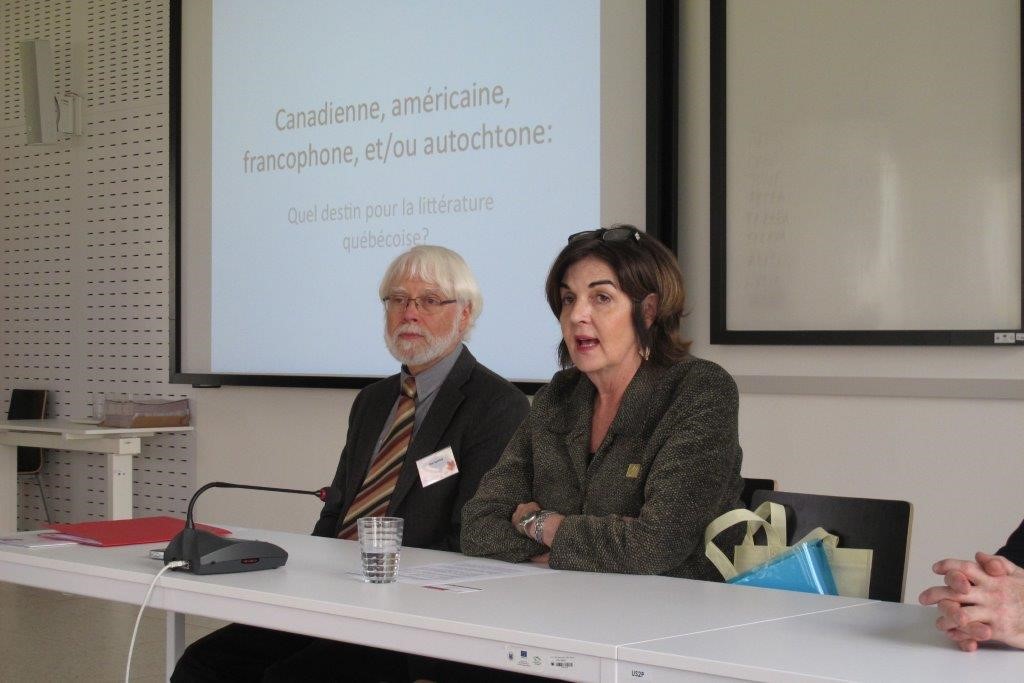 H.E. Barbara C. Richardson, Canadian Ambassador to the Czech Republic, opening the conference